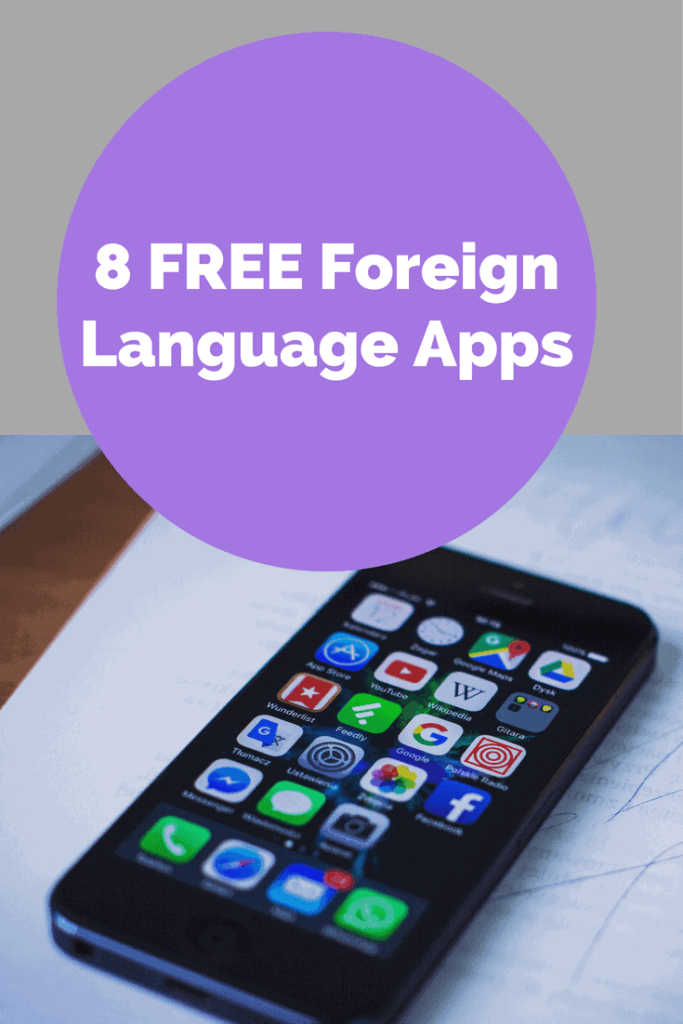 Note: Affiliate links are included in this post
We have been experimenting with foreign language apps. Mostly, because we spend all day in the car (ok, not all day, but a huge chunk of our lives is spending driving). We tried out a bunch of apps, some were great, some were not.
Here is what we found the greatest apps for learning a foreign language–
Mindsnacks-
It is a great app, if you want to learn: Spanish, French, Italian, Portuguese, German, Chinese and Japanese.
It's free on Itunes
It's taught by doing games, you will learn how to read and speak the language
My son loves that they are speed-based games.
2. Babbel-
It's another great app if you want to learn: German, French, Spanish, Turkish, Italian, Portuguese, Swedish, Danish, Norwegian, Indonesian, Dutch, Polish or Russian.
It's free on Itunes, although if you keep on going with the language, they will charge you a monthly fee
It's based on age
It is a lot like Rosetta Stone, as it based on pictures, and matching the pictures with answers
You can save your progress, based on levels
They also have the "daily challenge"
It also corrects your pronunciation
3.  Busuu-
Languages offered are: Spanish, Italian, French, Portuguese, Turkish, Arabic, Polish, German,  Rusian, Japanese and Chinese
They equivalent to college credit, for every 22.5 hours of Busuu Premium-it's 1 college semester of language study
They offer full language courses
They offer both a "Free Courses," which includes: Flashcards, writing exercises and corrections from native speakers.
If you chose the Premium Plan, it comes with flashcards, writing exercises, corrections from native speakers, travel course, mobile apps with offline mode, quizzes and certificates, grammar exercises, vocabulary trainer and you get access to all 12 languages.
4. Brainscape-
Languages offered are: French, Spanish, Italian, Japanese, Arabic, German, Hebrew, Korean, Greek and Portuguese
You build your own flashcards
You rate your own knowledge on the area, which will let you move to the next step
I don't see if you would actually learn the language this way, as all you are doing is learning words
5. HiNative-
Languages offered are so varied, the software says it supports over 100 languages.
 You get to connect with people over the world, who have questions about your country and you can learn about their country.
It does not appear to be a learning software, but more for something that you can carry around and have people assist you in a country.
It is free on Itunes
6. Duolingo-
Languages offered are Spanish, French, German, Italian, English, Portuguese, Dutch, Irish, Danish, Swedish, Russian, Polish, Romanian, Greek, Esperanto, Turkish, Chinese, Hebrew, Norwegian, Ukranian, Hungarian and Welsh
Free on Itunes
You can set the time that you want to practice your language, which is great for kids because you can set it for 30 minutes a day, and use it as a lesson plan
You can start at the basics or advanced if you already know, some of the languages.
There is also a place, where you have to type the words into the screen.
7. Memrise-
Languages offered are Spanish, French, German, Portuguese, Italian, Russian, Chinese, Japanese and Korean (Although, if you got to the main screen, you learn that there are 188 more languages to choose from)
You have a choice between beginner or advanced
They have real people recorded saying the actual words.
They grade you at the end of a session.
It's a free app, but you end up paying a monthly subscription fee if you continue with it.
8. Mosa Lingua-
Languages offered are Spanish, French, Italian, German, Portuguese and English
They offer different levels
Focuses on long-term learning, using visual and audio memory
Free from Itunes, then a monthly subscription fee, there is an additional fee also for vocabulary packs.
Here are some other great suggestions,