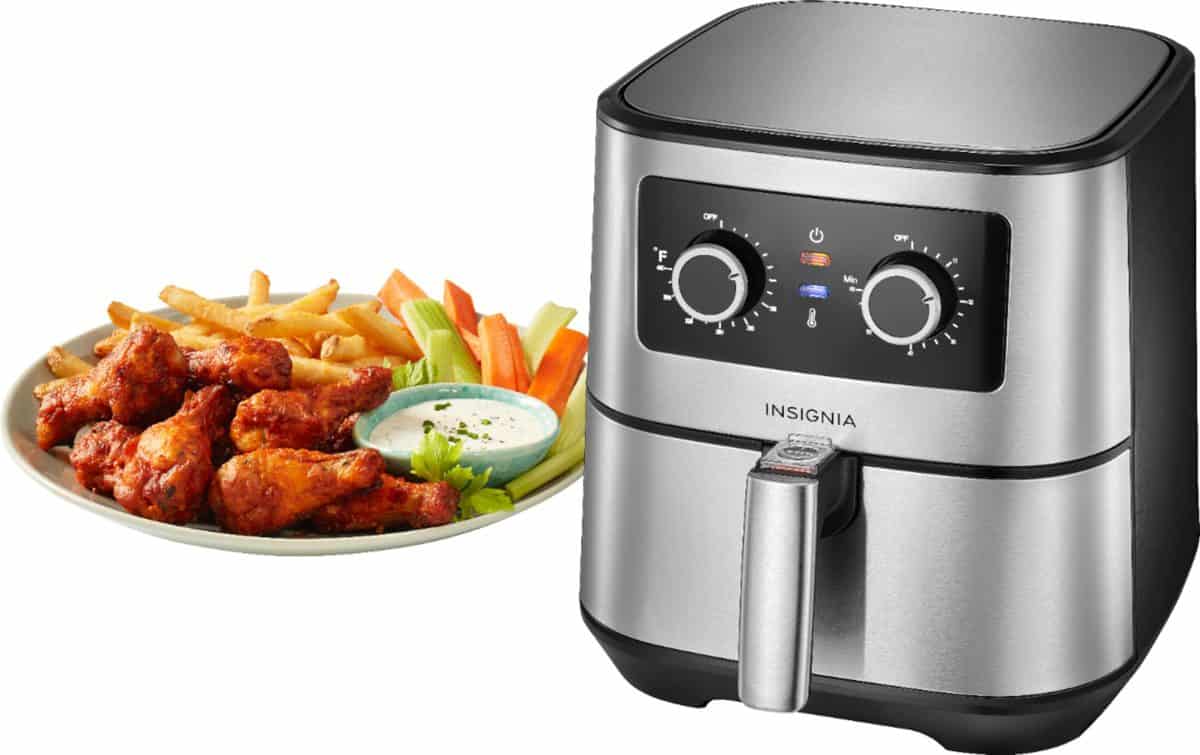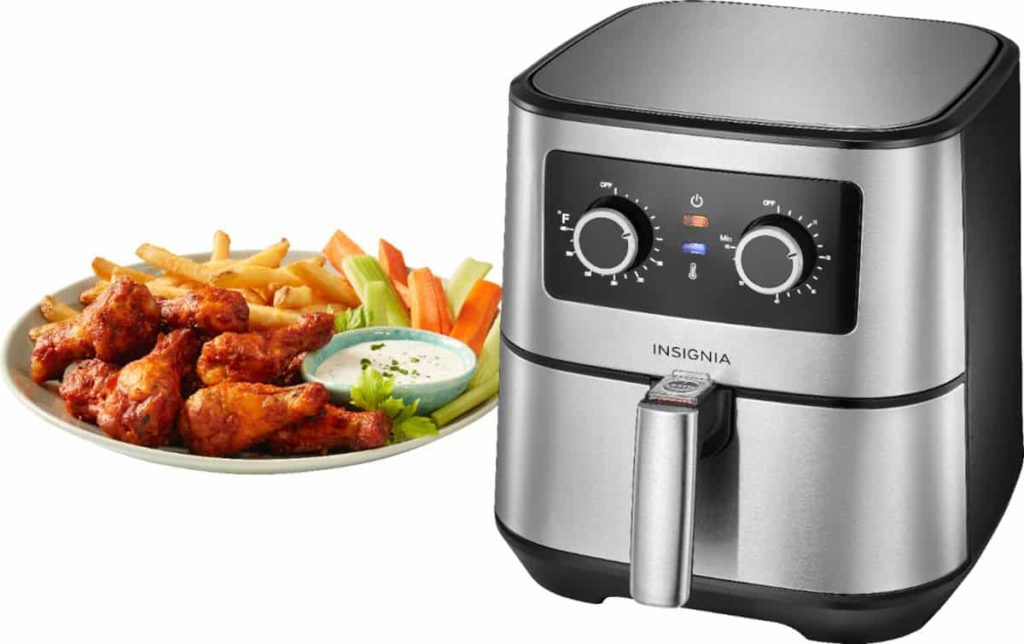 Head over to Best Buy Today, and pick up this amazing deal, Insignia Air Fryer Regular Price $99.99, today only $39.99.
Only at Best BuyIf you want to eat healthier without giving up all your favorite fried foods, look no further than the Insignia mechanical control air fryer. By circulating hot air, this air fryer creates a crispy outer layer that locks in moisture. The technology cooks your food using little to no oil, resulting in a tasty, healthier alternative to deep frying. With its intuitive mechanical controls and large capacity, the air fryer makes it easy to prepare favorites for the whole family. Its BPA-free construction keeps unhealthy chemicals out of your food, and a stainless steel finish helps give your kitchen a refined, polished look. Cleanup is easy with the dishwasher-safe basket and pan – no need to discard leftover oil ever again.
60% off Insignia Air Fryer-
–
A healthier alternative
Circulates hot air to cook food with little to no oil, resulting in less fat than in traditional fryers.
All-in-one appliance
A temperature range of 180-400°F (82.2-204.4°C) lets you fry, roast, or bake your favorite foods.
Mechanical controls
Tactile controls enable you to intuitively adjust your air fryer's time and temperature without navigating menus.
Food for your family
A large 5-quart (4.8L) basket holds 3-5 servings of food.
Timer with auto shutoff
Allows you to cook your food from 0 to 60 minutes.
Stainless steel finish
This stylish finish offers a polished look that looks great in your kitchen and is easy to clean.
Dishwasher-safe
Quick and easy to clean with a dishwasher-safe basket and pan.
BPA free
Prevents unhealthy chemicals from leaching into your food.