Affiliate links are included in this post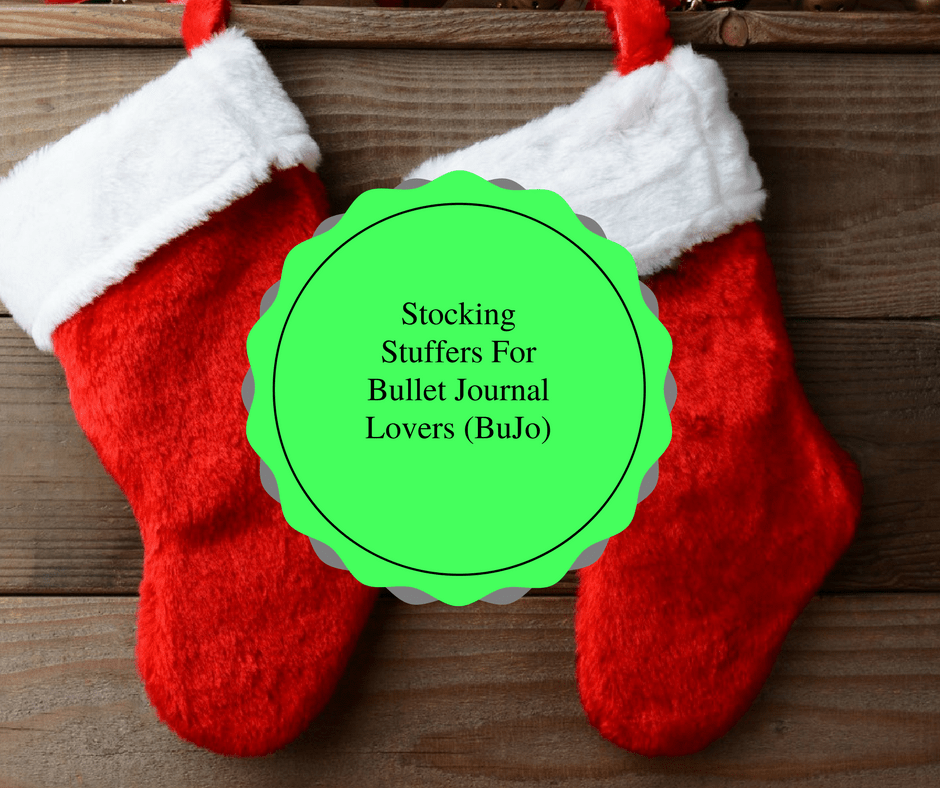 I love shopping and wrapping stocking stuffers. I think it's one of the best parts of Christmas. As I am continuously asked for Bullet Journal Suggestions, I thought I would finally sit down and write about it. I hope that you will share it with your loved one. And then maybe you will find something you love in your stocking this year.
The first item. Is a MUST, I always ask my husband to get one in Black and one in a different color (something fun)
Leuchtturm 1917 A5 Notebook (comes in a variety of colors)
These are a great item, even if you have to buy them for yourself

These are another must, ok my must items might be getting a bit long.

Huhuhero Fineliner Color Pen Set
Washi, we love our Washi Tape.
One can never have too much Washi tape. If you need a gift idea, try this Washi Traveling Case
Sakura 10 Piece Gelly Roll Pen Set 
Metal Ruler-Because sometimes we need straight lines
Bullet Journal T-shirt (don't we all need one)
Bullet Journal Mug, just think of relaxing and journaling while drinking coffee or tea
One of my greatest finds this year, and if you haven't found them,. they will revolutionize your bullet journal next year
This would be a great pairing with your Bullet Journal
Creative Lettering and Great Tips