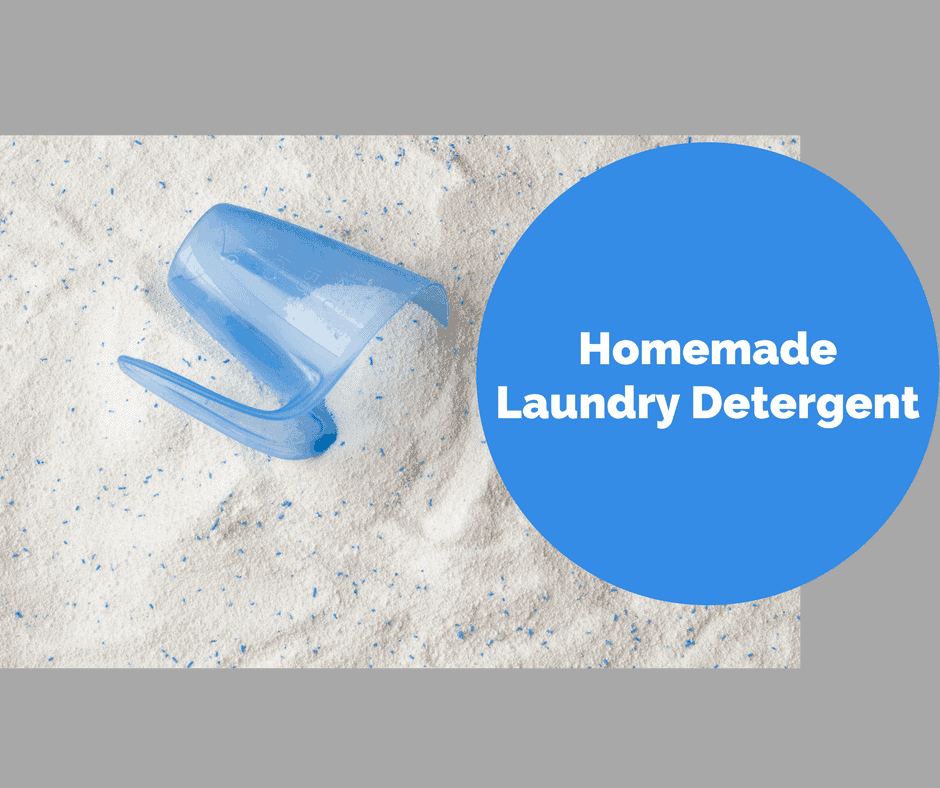 Note: Affiliate links are included in this post
Growing up, my mom made all of her own cleaning products. When I got married, we were living in an apartment, so I didn't start making it until I had children and was washing nonstop. Because seriously I think the washer was running 24×7 when I had two little ones.
 This will save you a ton of money and it doesn't' take that much time.
Homemade Laundry Detergent
Ingredients
1 bar of Fels-Naptha or just Ivory Soap
1 cup of borax
1 cup of washing soda
Instructions
The first thing to do is to shave the bar.
I use a coffee grinder, because it's cheap enough to dedicate one to laundry soap. And, I don't ahve to worry about cleaning out my food processor, which is another way to shave it.
Once you have it shaved, just blend everything together. I use my mop bucket.
Store in a sealed container and use about 2 tablespoons per wash.
https://forktospoon.com/2017/07/homemade-laundry-detergent.html