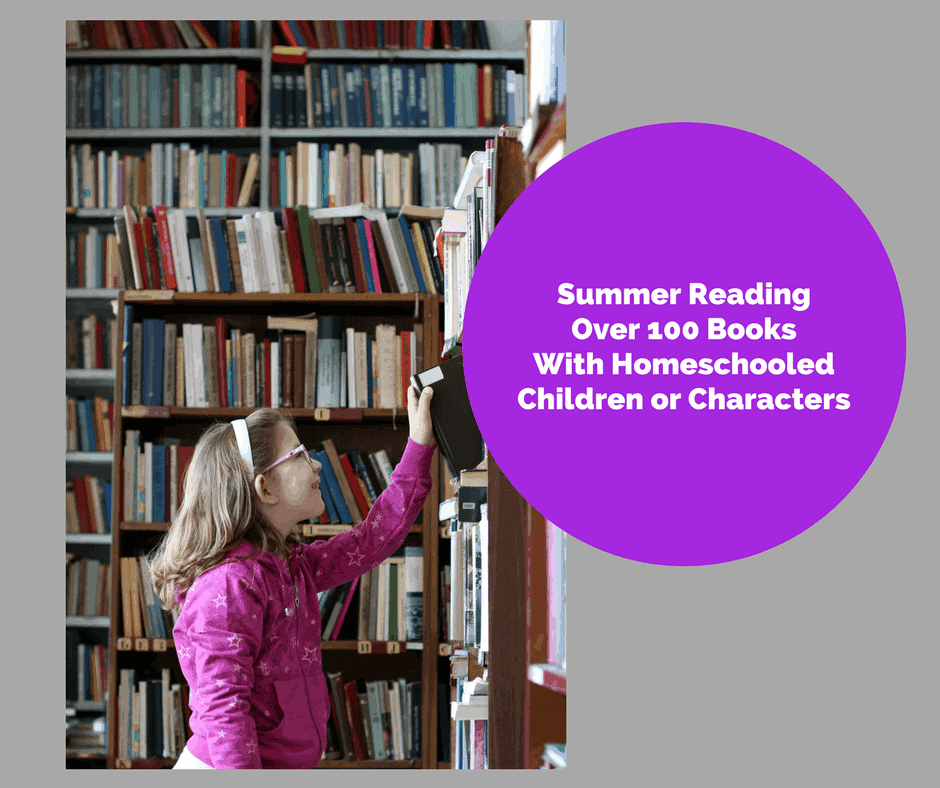 Note: Affiliate links are included in this post
As the hustle and bustle of summer approaches, I was looking for some books for my kids to read, and I thought, why not some with homeschool characters?
So,   I got them a few books each about children that are homeschooled. Now, this is not as popular theme, as you think, so there is only a handful of books,
but I thought it would be worthwhile to share. and I'm all about sharing =)
I didn't sort them by grade because they depend on each child,  but I did separate preschool books:
Preschool Books:
Other Grades:
 Addie McCormick and the Computer Pirate
Adventures in the Neighborhood Woods–This is not only about homeschooled children, but the author was homeschooled, now that is cool!
Adventures of Lil' Wolf, Twinkie, Toes, and Flower Girl in the Homeschool Forest, The
Adventures of the Kerrigan Kids, The
Allison's Story, A Book About Homeschooling (Meeting the Challenge)
American Girl Series (Both Meet Felicity and Meet Kaya)
Baby Kong (Home's Cool Kids Books)
Benjamin West and His Cat Grimalkin
Brian Hambric: The Specter Key
Cody Greene and the Rainbow Mystery
Conch Bearer (Brotherhood of the Conch)
Courtship of Sarah McLean (Series)
Cleveland Mysteries Vol 1. The Lost Rubies
From The Mixed-Up Files of Mrs. Basil E. Frankweiler
Home School Adventurers: The Lost Da Vincis
Homeschool Detectives (This is a great book)
Ida B: And Her Plans To Maximize Fun, Avoid Disaster, and (Possibly) Save the World
Ippie Unschooled
Kandoo Kangaroo Hops Into Homeschool
Little Britches: Father and I were Ranchers
Love Lessons (Helping Hands Homeschooling)
Too Smart Jones and the Buried Jewels (Too Smart Jones Series #2)
The Adventures of Pippi Longstocking
 Little House in the Big Woods (Little House, No 1) 
The One and Only Miss Violet Remy
Oswald Spoon and the Trouble with Invisibility
Savvy (Series)
Shadow Children (Series)
Shouldn't You Be in School (This is a great book for any homeschooled child)
Sonrise Stable: Rosie and Scamper
The Storm (Lighthouse Family Series)
Theodosia and The Serpents of Chaos
This Journal Belongs to Ratchet
Thomas Edison, Childhood of Famous Americans
Tonia of Trelawney: A Buccaneer Girl
The Year I didn't go to School