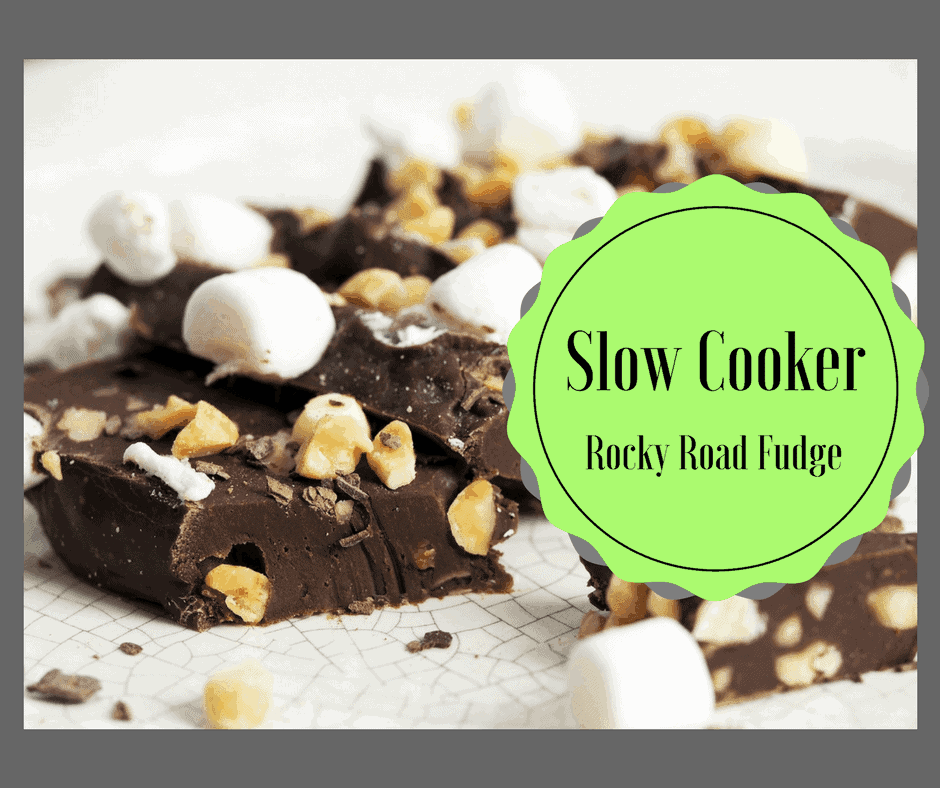 Note: Affiliate links are included in this post
This is one of the best fudge recipes, for the slow cooker that I have made.
I am constantly making it for my kids, as it is 2 things that I like, 1. Easy 2. Delicious
It's really good, I hope you have a chance to make it.
Enjoy!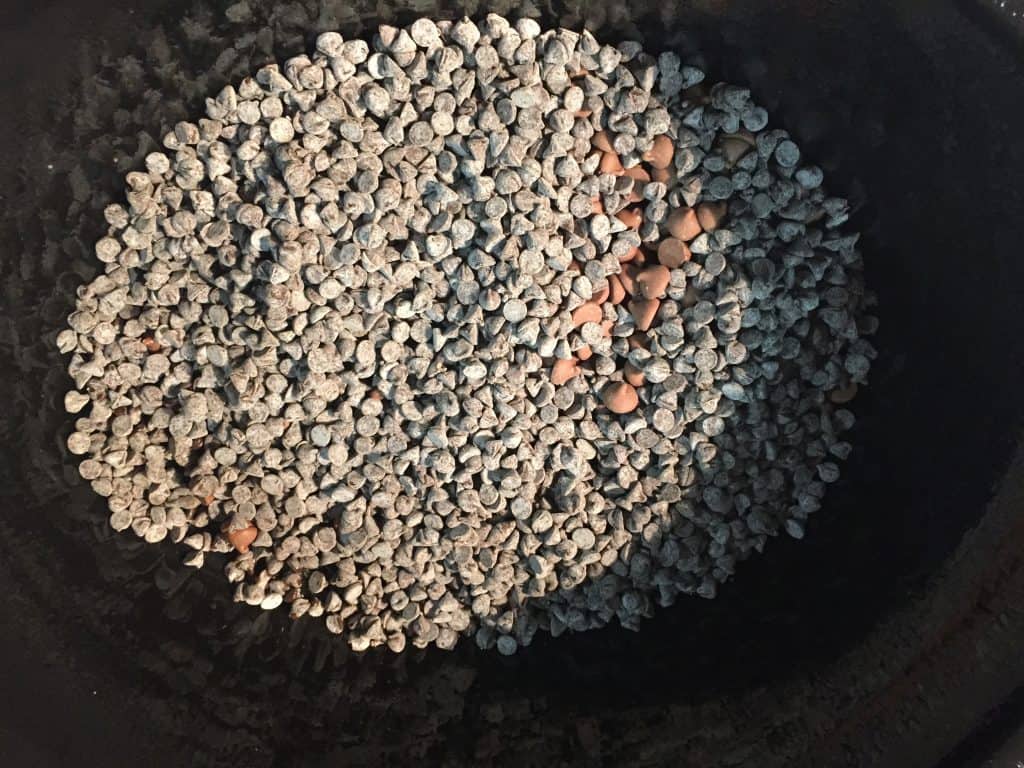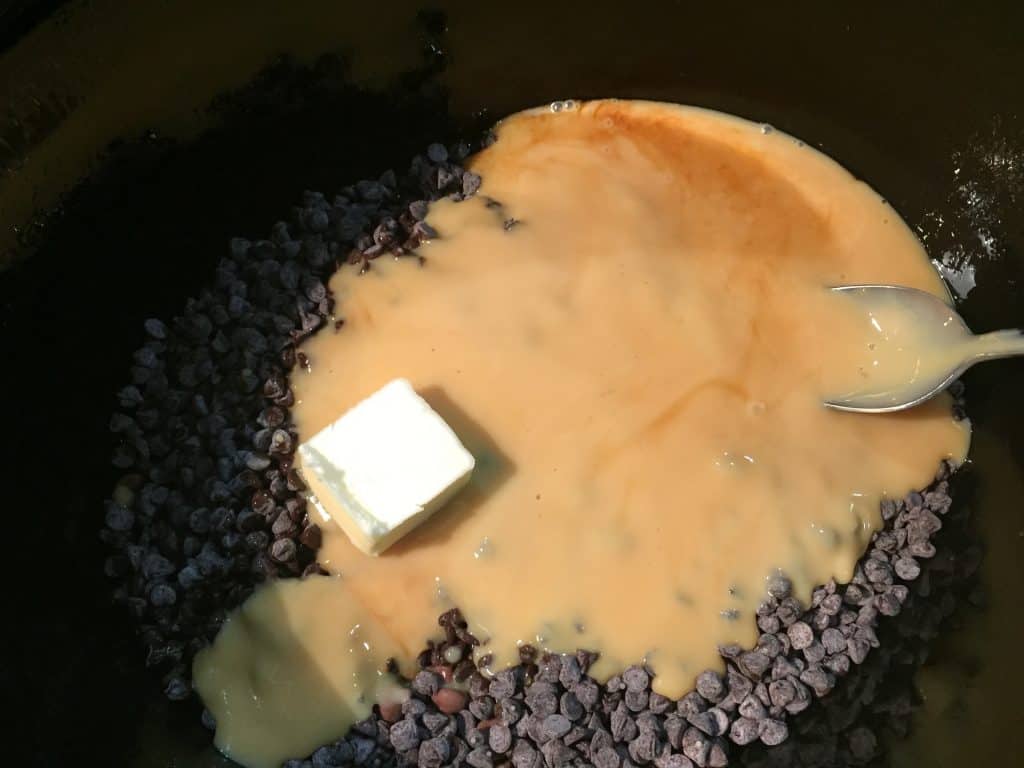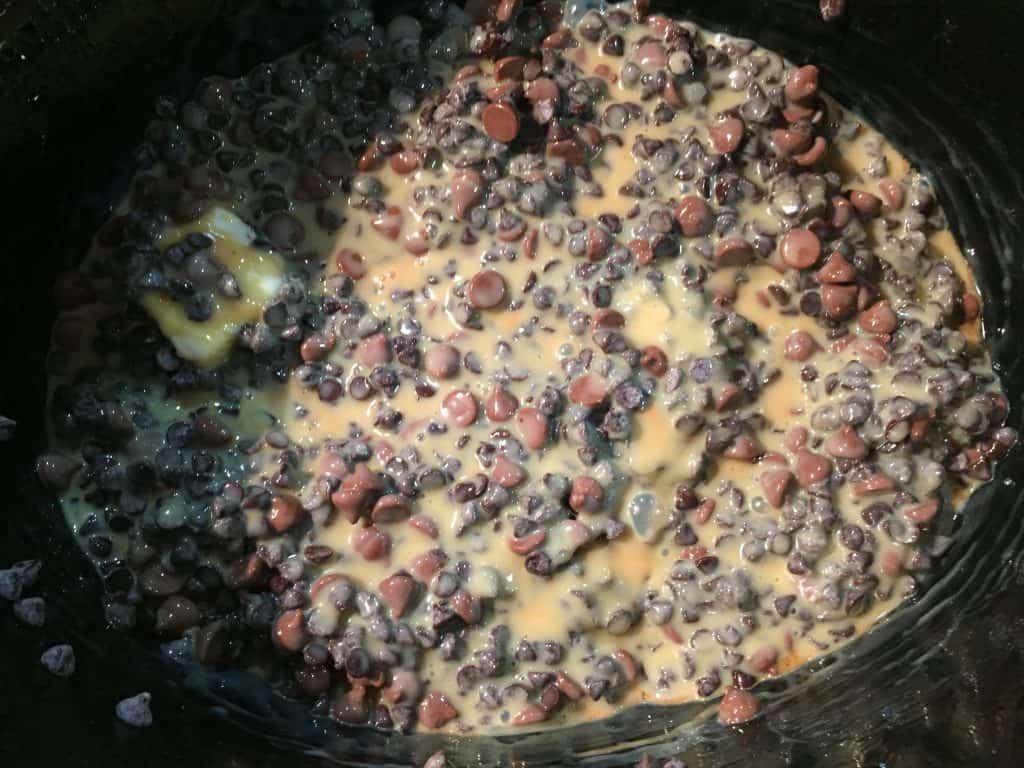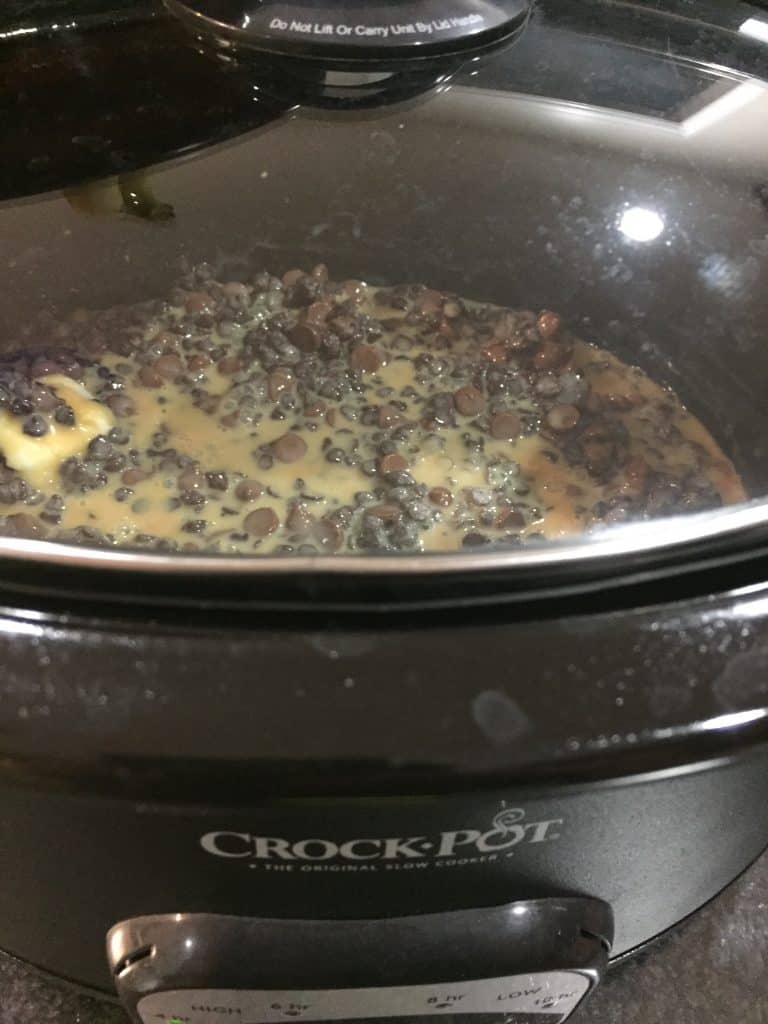 Slow Cooker-Rocky Road Fudge
Ingredients
3 cups of sewi-sweet chocolate chips
14 ounce can of sweetened condensed milk
1 teaspoon of vanilla
1 tablespoon of unsalted butter
1/2 bag of mini marshmallows
1/2 cup of peanuts (any kind, I used salted peanuts and just crushed them)
cooking spray, for the inside of the slow cooker, so it doesn't stick
Instructions
Depending on the size of your slow cooker, the large ones will make the chocolate melt faster, because of their larger surface area. So, this is a recipe, you will have to work on and watch the first few times that you make it.
Spray the slow cooker with cooking spray. Then just add everything, except the marshmallows to the slow cooker. Stir, so it's evenly distributed. Cook on high for about 1 hour.
When it's all melted, transfer it to a lined (with foil) baking sheet, put on the marshmallows, just lay them on the surface or press them into the melted chocolate.
Refrigerate until it's harden.
Cut and Enjoy!
https://forktospoon.com/2017/04/slow-cooker-rocky-road-fudge.html