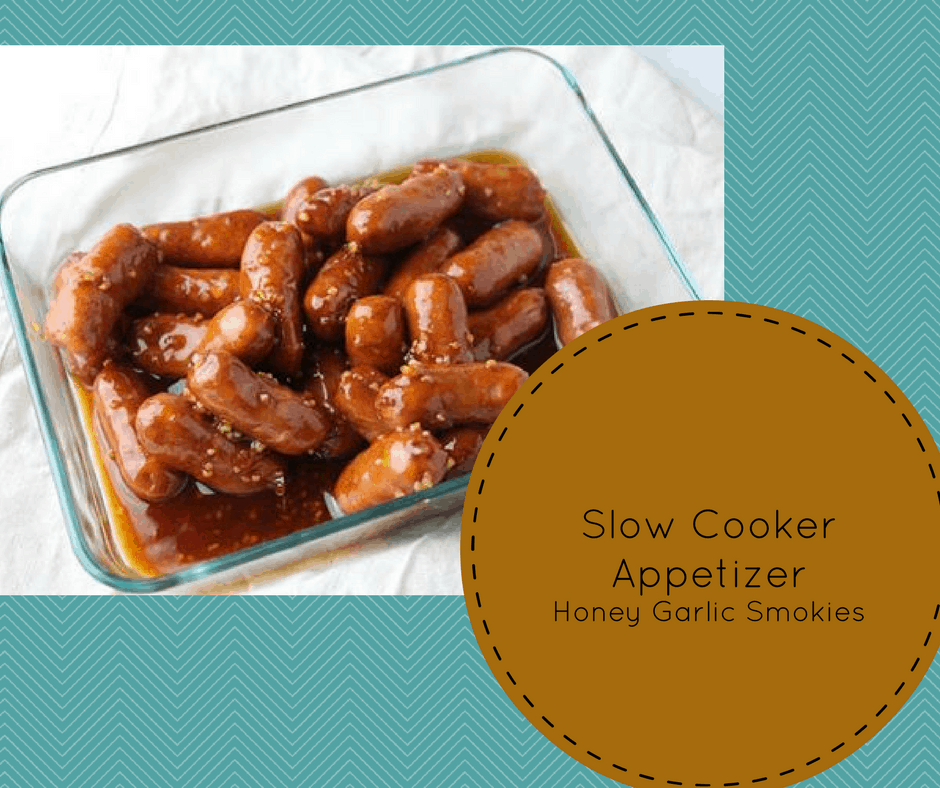 Note: Affiliate links are included in this post
Note: Affiliate links are included in this post
These are one of my kid's favorite snacks. I usually make them for a potluck. My kids have already requested them for the Superbowl Party.
By checking the ingredients, this is a REALLY easy Gluten Free Food as well, just make sure that you buy the uncured package of Smokies
They will be easy for you to make, (although you will have to keep on making them) but it's fun for the kids to eat, just add a toothpick.
I hope you enjoy!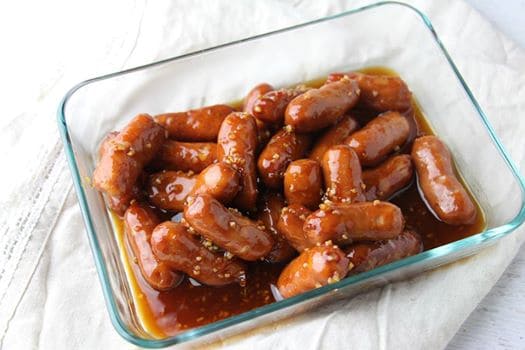 Ingredients:
1/4 cup brown sugar
1/3 cup honey
1/2 cup ketchup
2 Tablespoons soy sauce
3-4 Tablespoons garlic, minced
1-28 oz package Smokies
Directions:
Place the brown sugar, honey, ketchup, soy sauce and garlic in a saucepan.
Stir over medium heat for 5 minutes, until a consistent sauce forms.
Place your smokies in a slow cooker and pour the sauce over them.
Cover and heat on low for 1 hour.