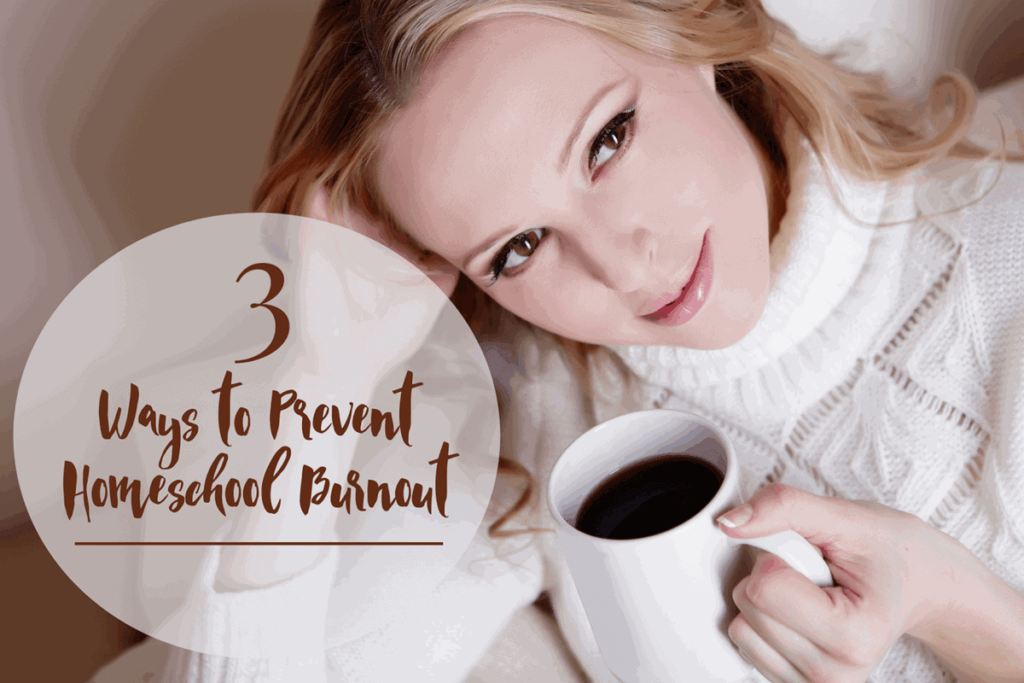 Note: Affiliate links are included in this post
Three Ways to Prevent Homeschool Burnout
Homeschooling is not just part of our life, it is a lifestyle. It requires our full attention from the planning phase to the implementation phase. Since homeschooling does not live outside our lives but within our walls, it faces our daily struggles and challenges. It is no wonder moms get burned out at some point. However, with this in mind and careful planning, you can minimize or eliminate burnout.
1. Plan for Life: Often when we sit down to plan the homeschool year, we rarely make room for doctor appointments, dental appointments, or sick days. We also often have more on our "to do" list than there is time in the day. We need to be realistic with our time to manage it well. Mismanaged time is a prominent factor in homeschool burnout. We put a lot of stress on our schedules until finally it falls apart and it feels like we failed. From the beginning, add in a little grace for days that do not go as planned or are interrupted by illness or an appointment.
2. Take Regular Breaks: Plan for predictable breaks within your schedule. It can be as little as a half day or as long as a week. Try not to plan all your break time where you are simply trading homeschooling for housework or a project which doesn't give you adequate time to decompress. While it does make sense to plan spring cleaning or a huge house project during break time, don't get into the habit of using all of your breaks in this manner.
3. Individual Free Time: Homeschool environments consist of families being together for long periods of time. This closeness is one of the benefits of homeschooling but too much closeness can also cause stress among the family members. It is important for mom and the kids to get individual free time on a regular basis. Just going to separate rooms to read or complete a project for half hour can be enough. Basically, everyone may need a little time out, in a good way, to avoid burning out.