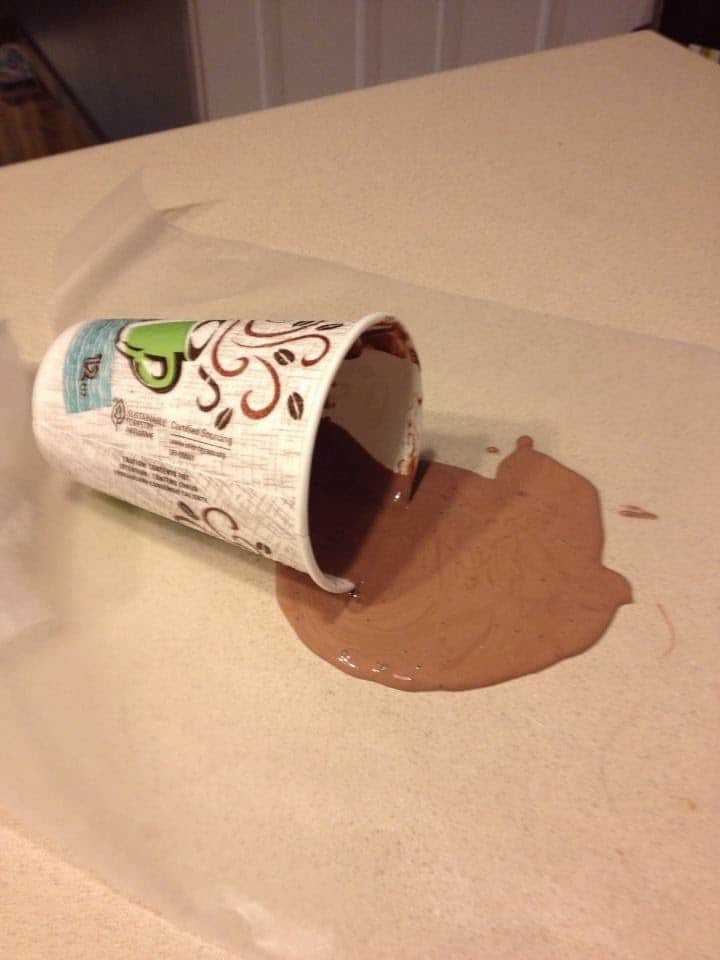 I saw this post, last year, and it was too late to make this (if you want to make this for April Fool's Day, start now, it takes a week to dry)
So, I told the boys this idea on the way home from Hockey. They were like ok, mom. Not really knowing what I was talking about. But, when we got home and settled, I took out the supplies.
All you need is
1. Disposable Cup or Salvation Army Cup–I chose the disposable
2. Wax Paper
3. Elmer's Glue
4. Brown Paint
5. White Paint
The ratio is 1 cup of white glue to 1 cup of paint, mixing them separately, until you get the color of coffee. I was thinking after, I could of done Hot Chocolate and fooled the kids, but maybe next year.
Mix all of the colors together and then blend it with the glue, then lie it down, as if it spilled, like above.
In 1 week it will dry and you can peel it off the wax paper.
Then you can fool someone!
I hope you all try it, and please let me know how it turns out!!
(This Is Ethan's)
(This is Jason's)
(Another View)
(The Mixing)
(Inside the Cup)