20 BEST AIR FRYER ZUCCHINI RECIPES — Summertime is the perfect time to enjoy all of the fresh vegetables that are in season, including zucchini. Today, we're sharing our 20 best recipes for cooking with zucchini. From a batch of Air Fried Grilled Zucchini to more complex creations, there's something here for everyone to love. So fire up the air fryer and get cooking!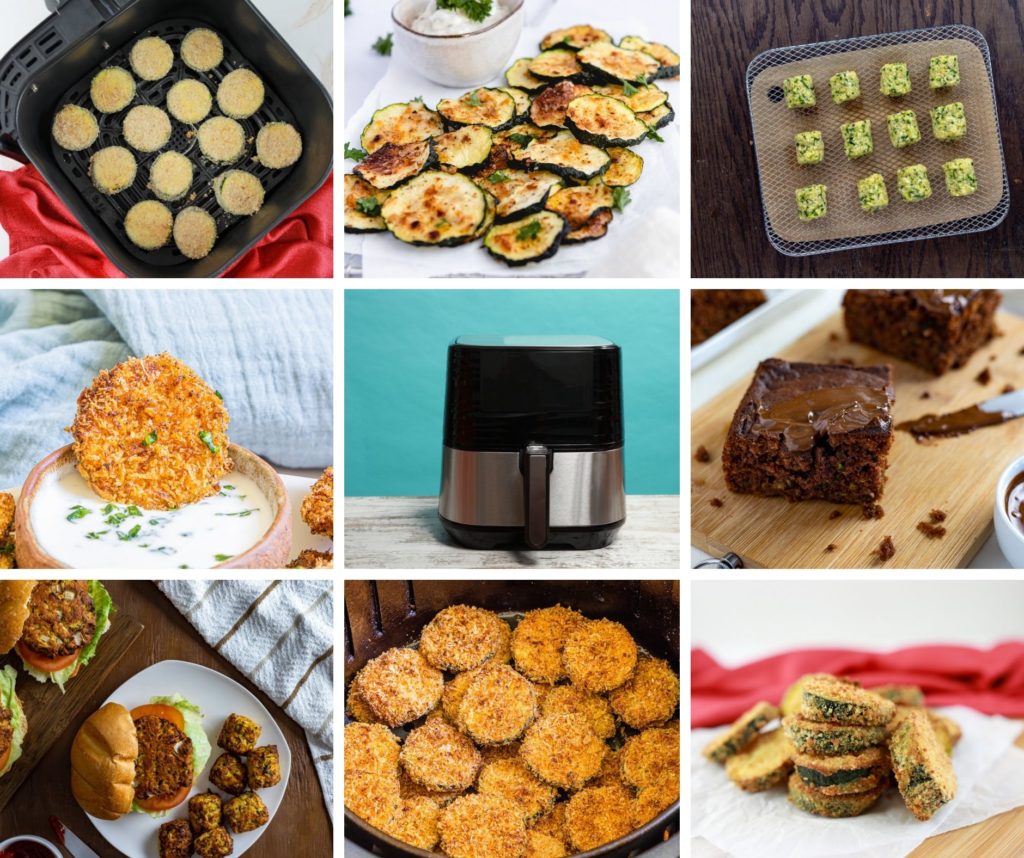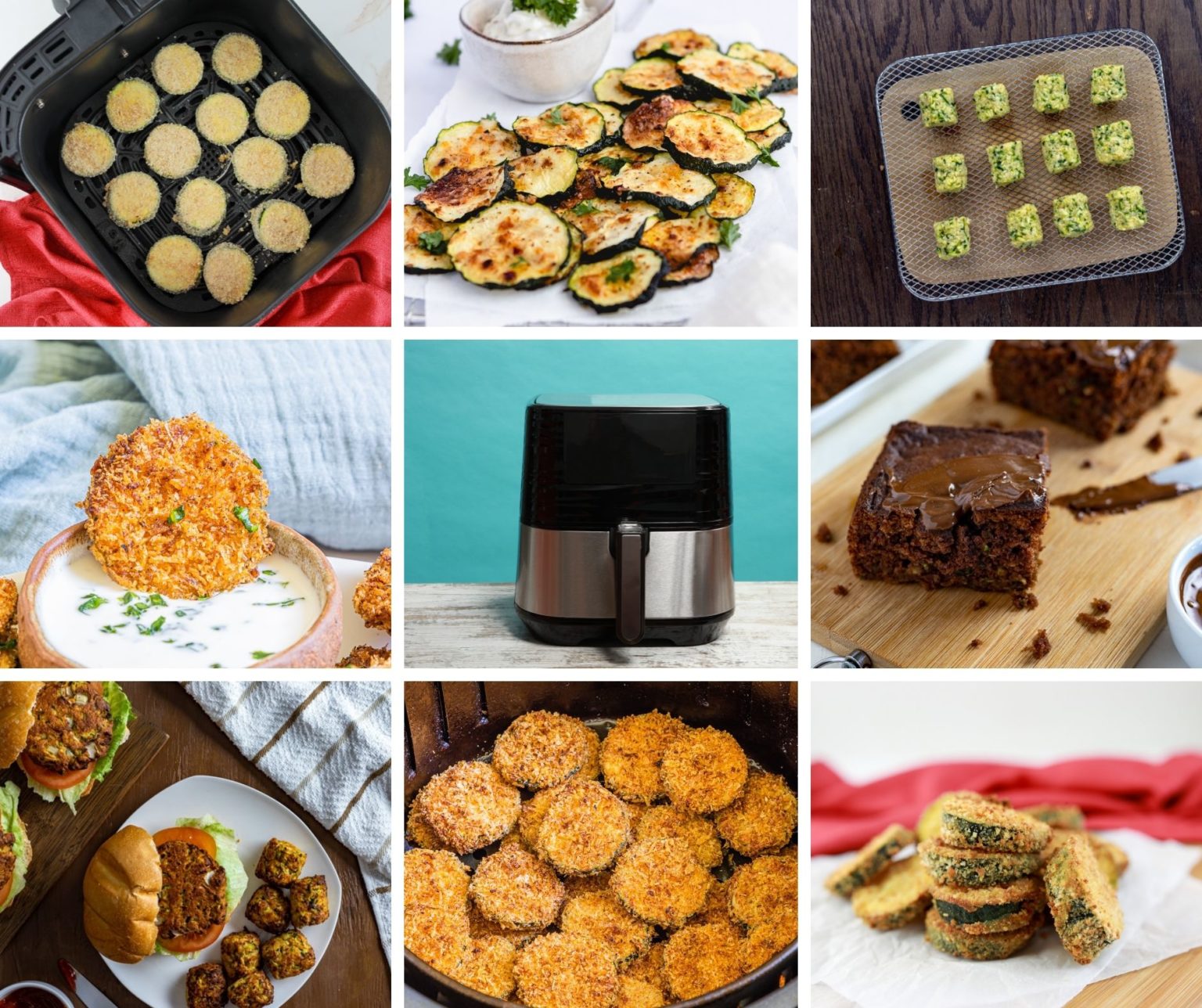 Zucchini lovers rejoice! We have you covered whether you want to make Air Fryer Zoodles with your favorite noodles. Or if you want an amazing Air Fryer Zucchini Casserole, we have you covered!
Here are our 20 Best Zucchini Recipes to try out in the next couple of months. Whether you're looking for zucchini soup recipes, salad bars with grilled veggies, or bread stuffing made from scratch using up all those beautiful summer Squash Fruits! You won't be disappointed when fall finally gets here because we've got something special planned just For You!
There will never be any more excuses for not eating healthy again! This collection of recipes is full to the brim with innovative ideas that'll have you wondering why anyone would want anything less than zucchini in their life. From delicious soups and salads, satisfying appetizers, or meals made entirely from one Veggie icon: ZUCCHINI!!!
Here Are 20 BEST AIR FRYER ZUCCHINI RECIPES
20 BEST AIR FRYER ZUCCHINI RECIPES
Summer produce is in full swing, and that means zucchini season is here! Look no further if you're looking for delicious ways to cook up this plentiful vegetable. We've gathered 20 of the best air fryer zucchini recipes out there. From savory to sweet, there's something for everyone in this roundup. So get your air fryer ready and start cooking!​
There is nothing easier than making zucchini bread, especially during the summer, when zucchini is in season. This makes an amazing breakfast.
This is a great and easy recipe to make a homemade Air Fryer Chocolate Chip Zucchini Bread. It will come out moist, tender, and absolutely delicious.