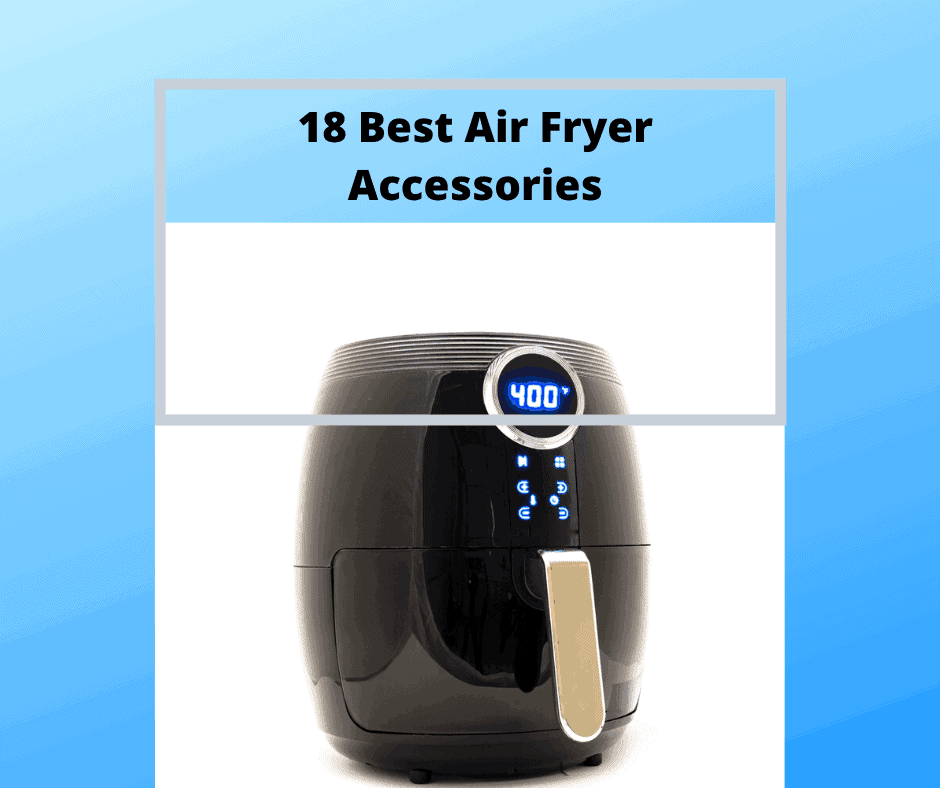 I LOVE, LOVE and LOVE my Air Fryers! (you can see some of them here)
I use it Every day!
Along, the way, I have been picking up stuff to make it do other things, and use it more.
So, I finally decided to write them all up. I hope that if you know of more, you will leave a comment for me.
Unbleached Parchment Paper Sheets 
This gets a lot of debate from my air fryer group, but we all agree, it makes clean up a breeze.
Parchment paper makes your life easier, they prevent the food from sticking to the air fryer.
Some companies even sell their own, precut perfectly shaped circles made specifically for their air fryers.
his is a great one, that I made French Fries with, and they are also great for making, Chik-A-Fila Waffle Fries.
It's also easy to use.
Mandoline Gloves, This is a must, if you get a Mandoline
Protect your hands.
Air Fryer Silicone Tongs
These are great to get things in and out of the Air Fryer. And with this pair, the food doesn't slip back in.
Hasselback Potato Slicing Rack, make perfect potatoes.
Great for making sure all of the food you prepare is safe.
This is my favorite thing, I have purchased since, I have had my air fryer. It has saved me tons of money.
Pans, I had a hard time finding pans that fit, but then one day, I ran around this amazing, which even includes a muffin tin, talk about a score!
Instant Pot, Mini-Mitts, because sometimes getting stuff out of the air fryer, is HOT!
All of the tools come in handy at one time or another.
This is one of the best things for sliding out your air fryer when you are ready to cook. Done with your air fryer, just slide it back!
These have hundreds of purposes, think egg bake or mini muffin
Making a cake in the air fryer has never been easy, now you don't need to worry about the inside of the cake being cooked, all you need is a bundt cake.
This is a great item, it's called a grill pan.  This pan makes a really, yummy steak.
This is my favorite, each purchase comes with 2, and I bought 2, so I could always have my muffin batter in a pan. Love it!
I ordered a silicone mold off of Amazon, 
And it came just like above. Same color and everything. Then I took out my trusty kitchen shears—