10 Air Fryer Cornbread Recipes That Are Perfect for Thanksgiving Dinner –The holiday season is in full swing, and if you're looking for a recipe to spice up your Thanksgiving dinner, then cornbread should be at the top of your list. Cornbread is not just for breakfast anymore! With these ten recipes, you can enjoy this delicious bread any time of day without feeling too guilty about it. Whether you prefer sweet or salty, there's something here that will satisfy all tastes. So go ahead and make some cornbread; it's what grandma would've wanted!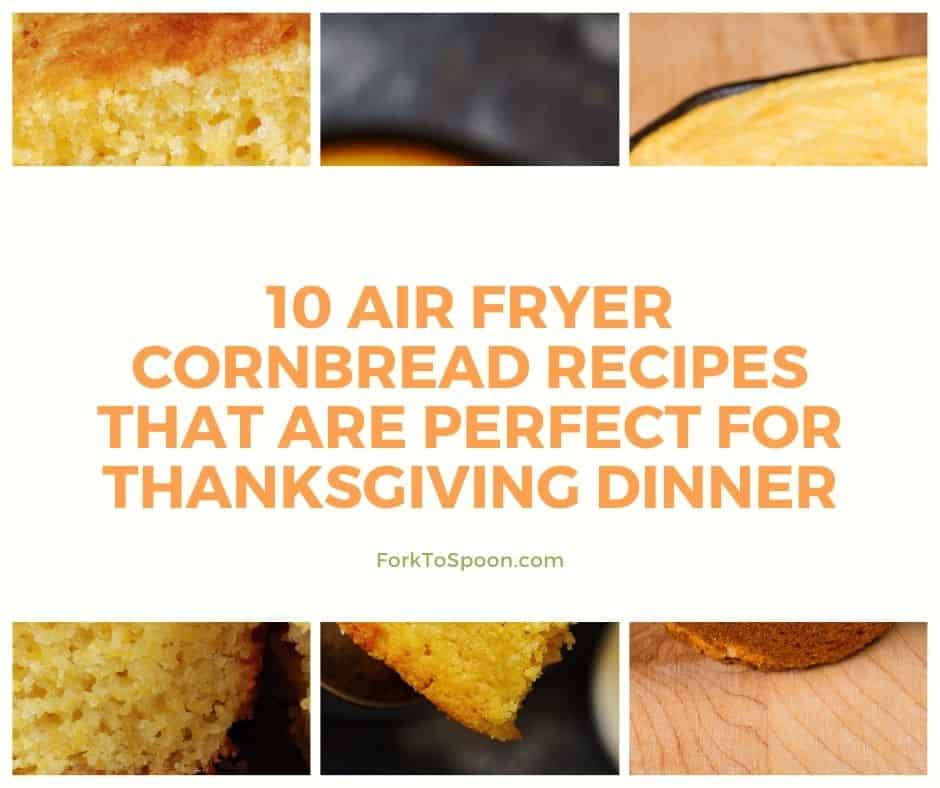 It's not Thanksgiving without cornbread. It is the perfect side dish to go with your turkey, stuffing, and cranberry sauce. Cornbread can be sweet or savory, and we have ten recipes for you to try this year!
So this Thanksgiving, try out a great and easy recipe, and you can even store your cornbread for about 2 to 3 days in an airtight container to make your Thanksgiving dinner stress-free!
10 Air Fryer Cornbread Recipes That Are Perfect for Thanksgiving Dinner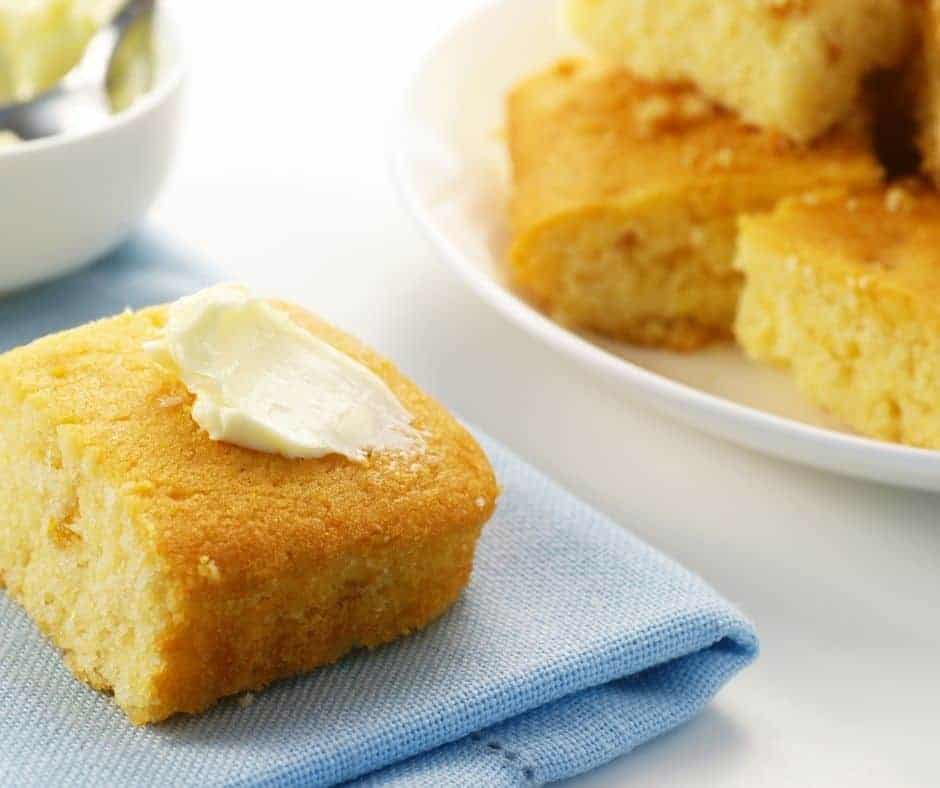 Air Fryer Creamed Corn is one of my favorite summer dishes. Made in an air-fryer, it has the best texture and flavor! The recipe for Air fryer creamed corn comes from scratch with ingredients you likely already have around your kitchen; no need to buy anything extra special either because this only takes about 20 minutes total time, including making canned soup contributions like condensed tomatoes or tomato sauce – yum!!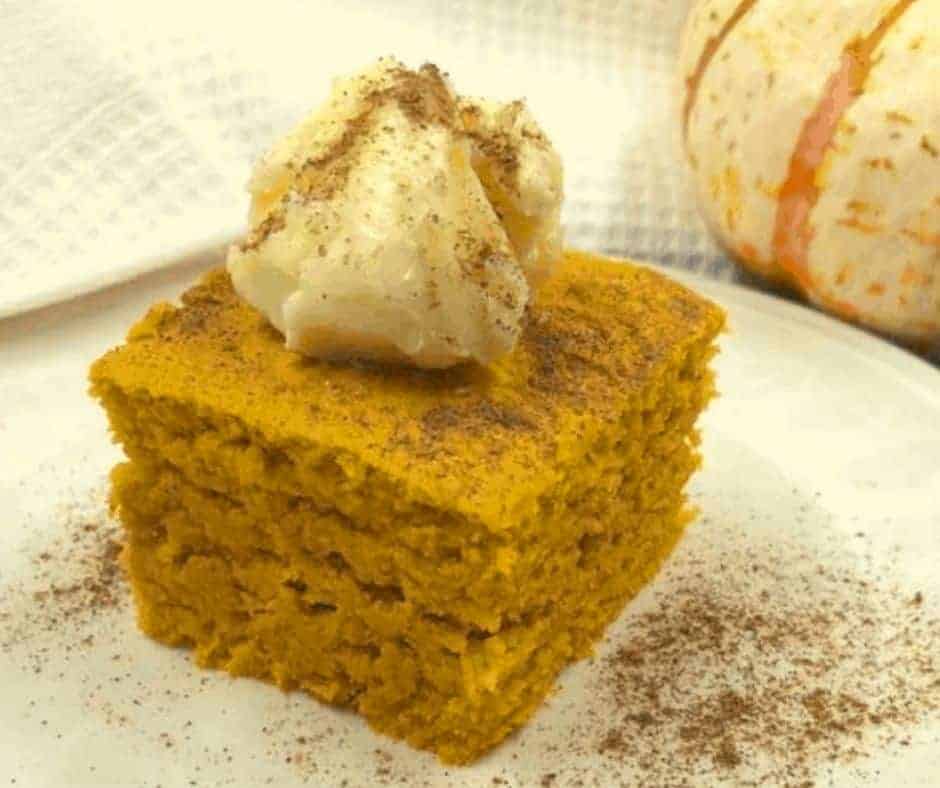 Air Fryer Pumpkin Cornbread — This is my favorite cornbread. I always can not believe how well it turns out. It is my mother's recipe, and it's so good in the air fryer! If you love cornbread and pumpkin, this is the recipe for you. I promise you will love it!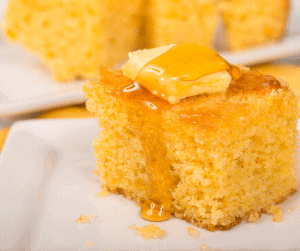 Air Fryer Honey Buttermilk Cornbread This recipe is a must-have for any time of year! Air fryers are so versatile and can be used in many different ways!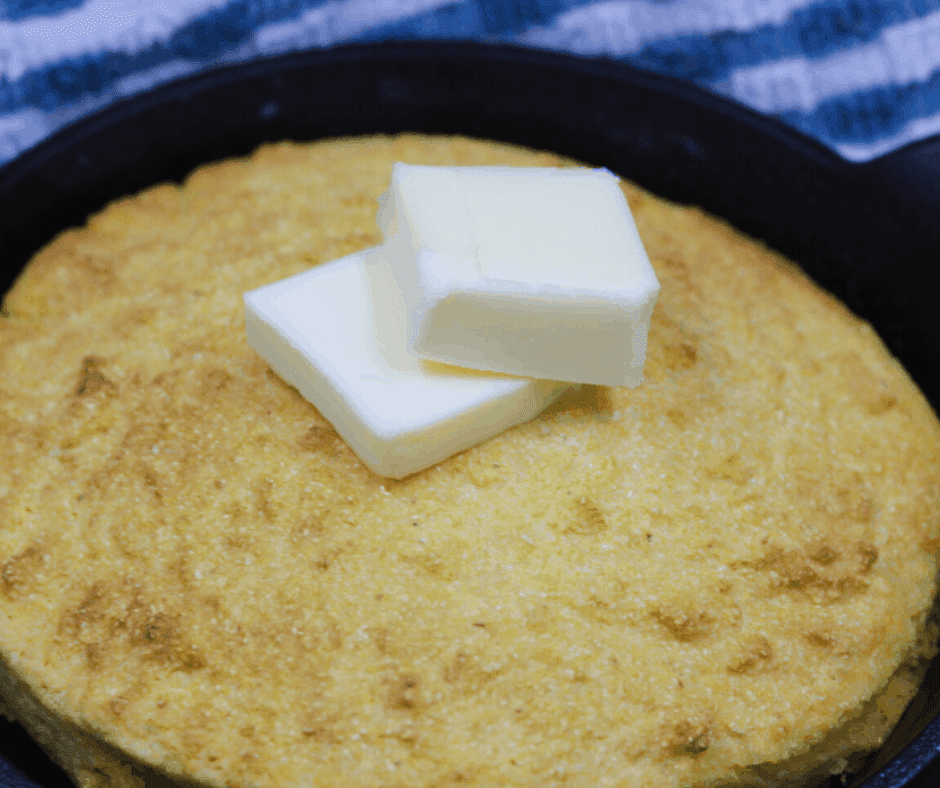 Air Fryer Southern Buttermilk Cornbread — Southern Buttermilk Cornbread is one of my favorite things to eat. Today, I made Southern cornbread, and it was delicious with BBQ ribs and baked beans for dinner. It was perfect!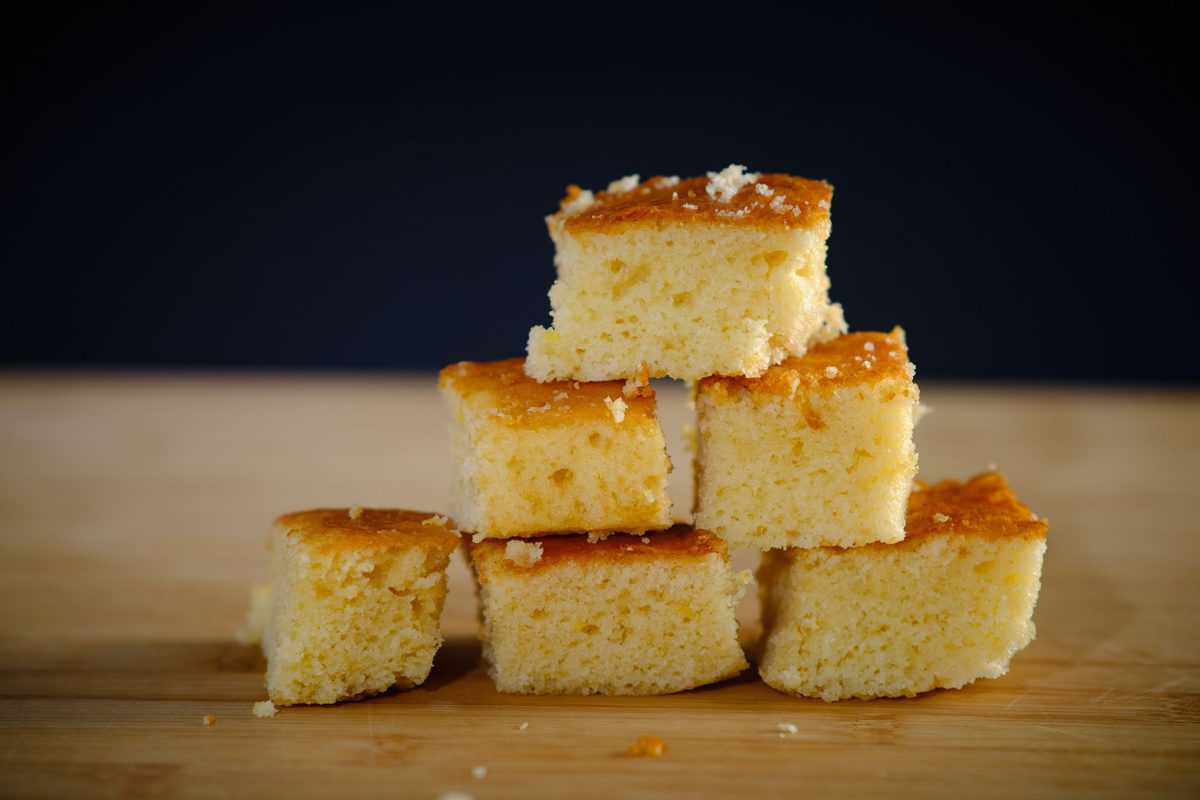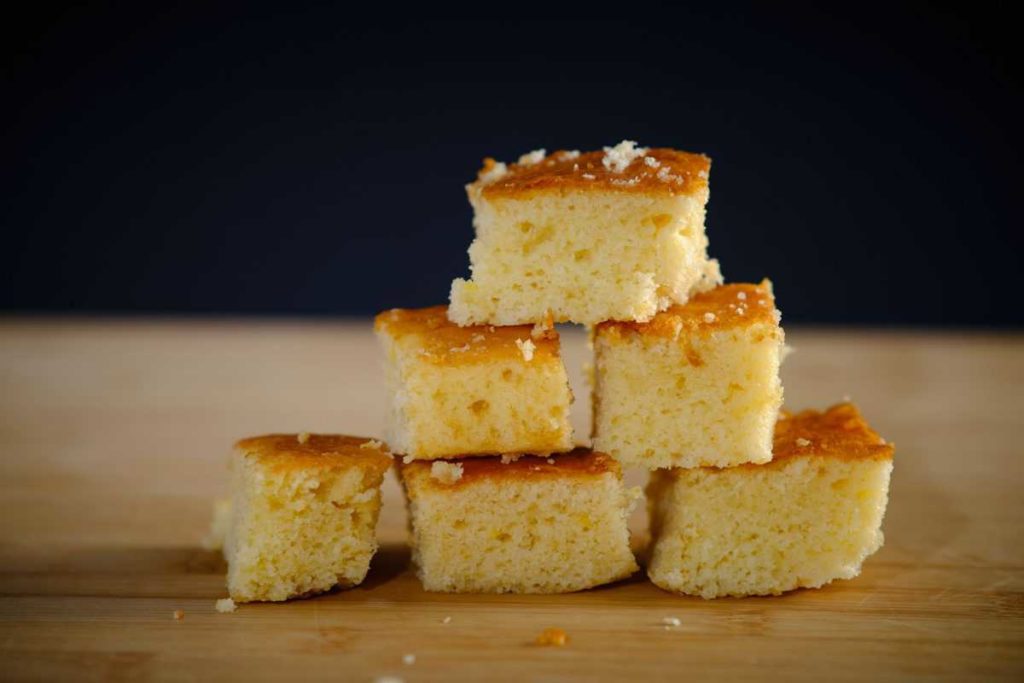 Air Fryer Cowboy Cornbread is today's recipe and one of my favorite recipes for homemade cornbread.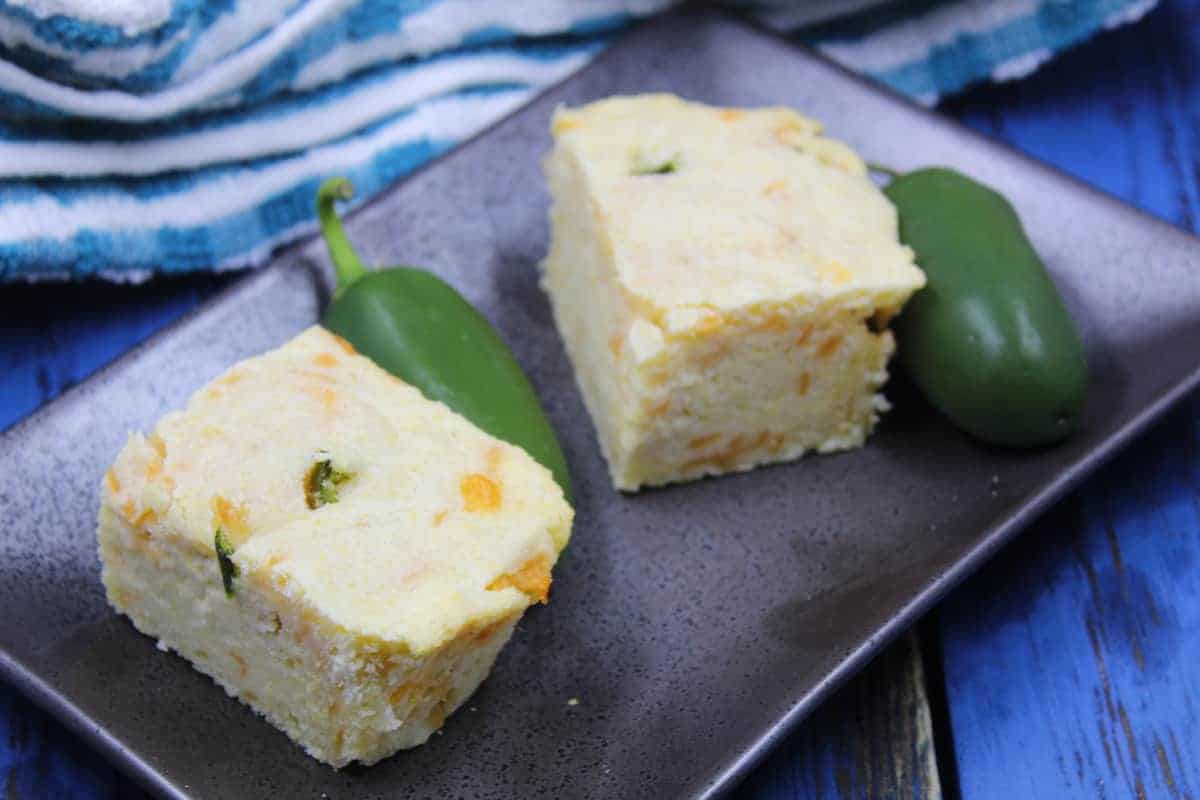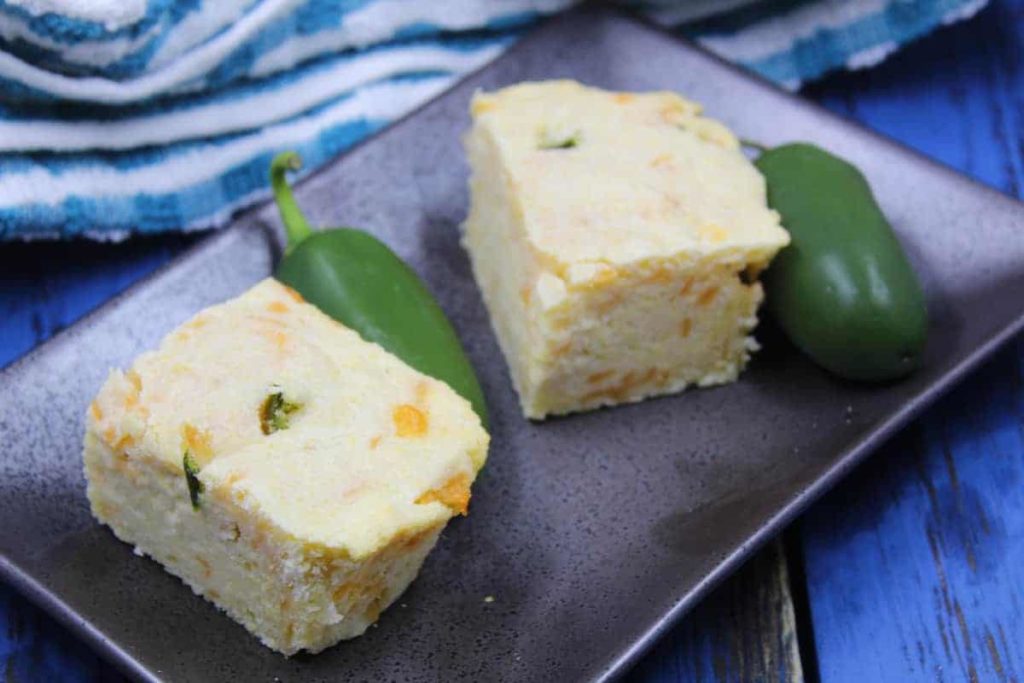 My kids love cornbread, and they love it when I throw some sliced jalapenos and cheddar cheese in the batter. Today's recipe is Air Fryer Jalapeno and Cheddar Cheese Cornbread.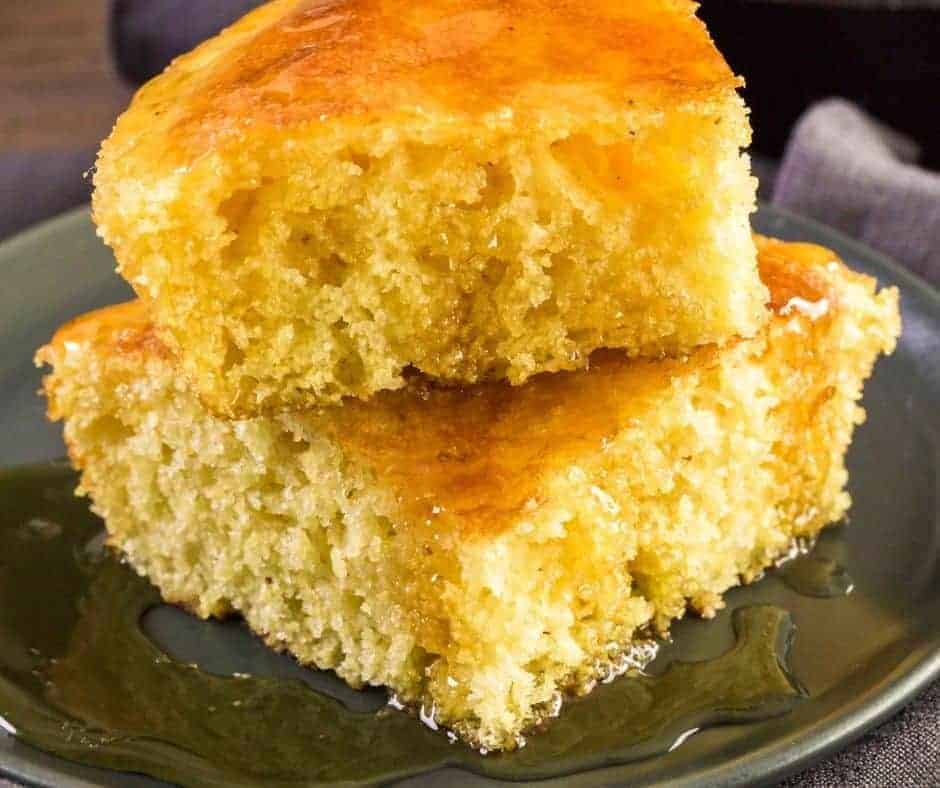 My kids love cornbread, and they love it, especially in the wintertime when I serve it with homemade soup. I love a great packaged cornbread. One of my favorites is Air Fryer Trader Joe's Cornbread.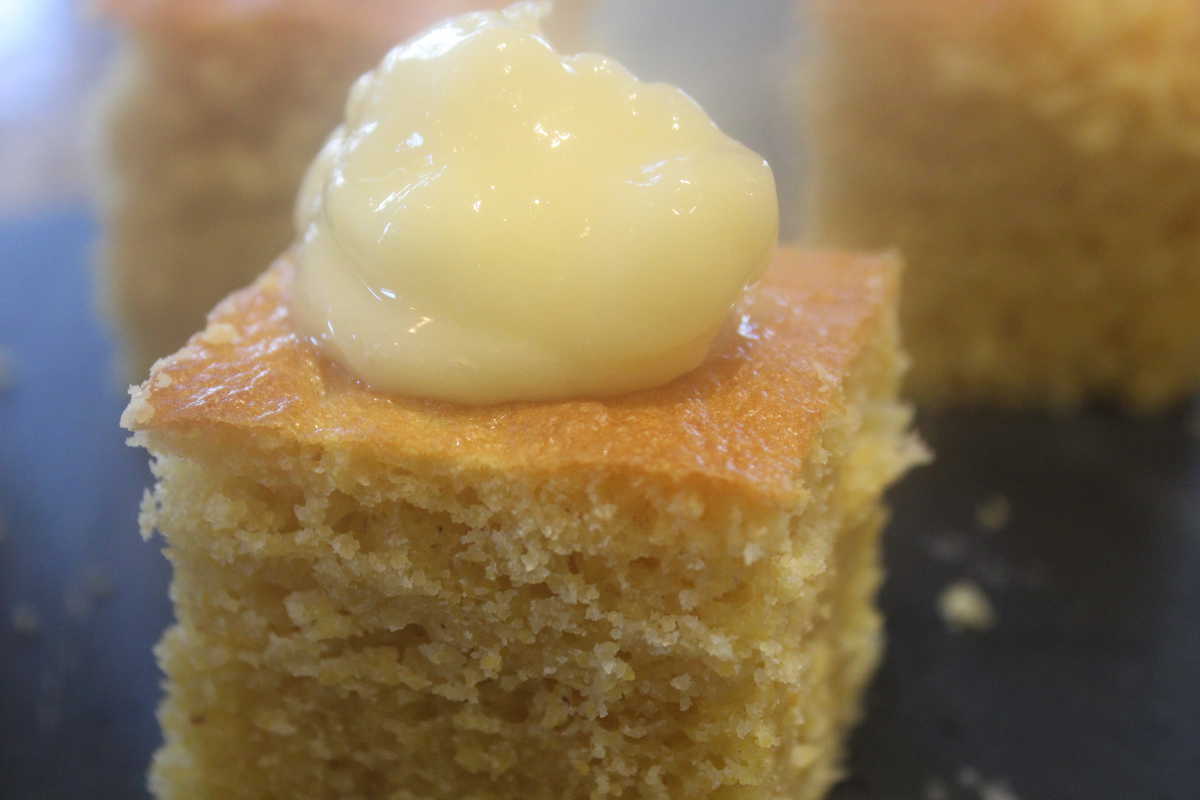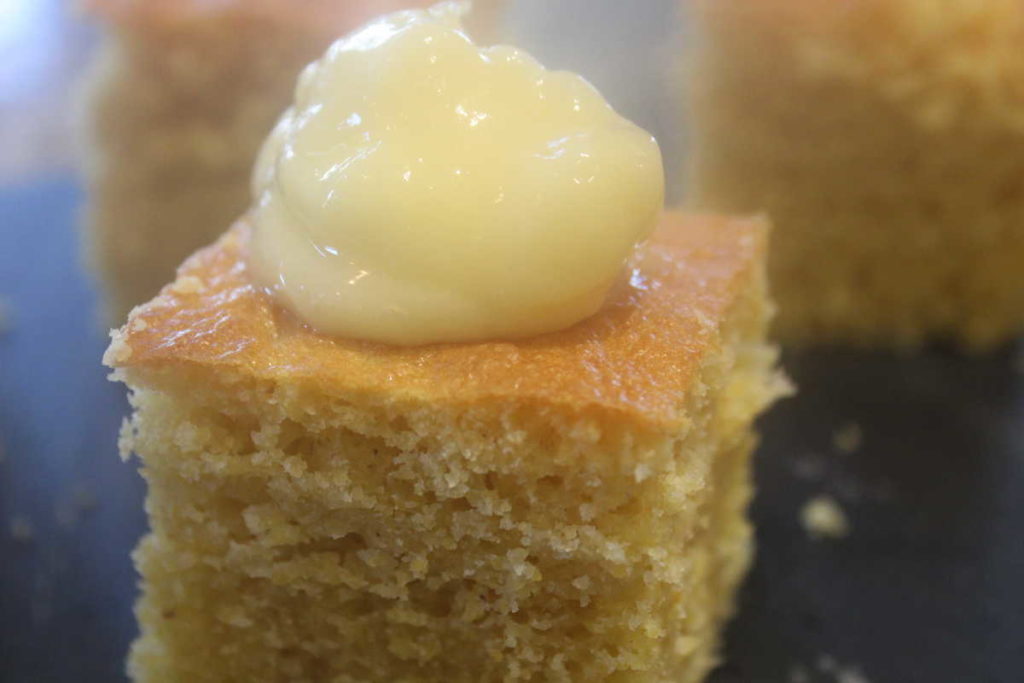 Air Fryer Copycat Recipe-Marie Callender's Famous Golden Cornbread with Honey Butter. –A copycat recipe modeled after Marie Callender's famous golden cornbread is made in the air fryer. This easy-to-make dish features rich-tasting honey butter and has become an American classic!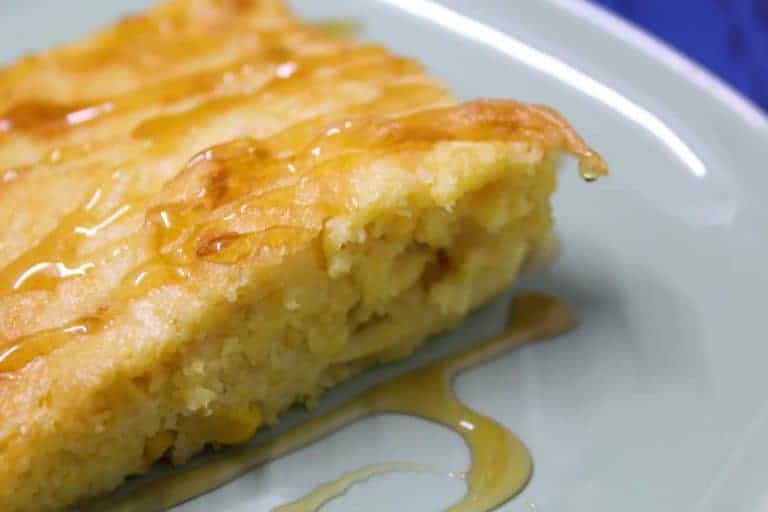 Air Fryer Cornbread Casserole — It's a Southern tradition to have cornbread with your meal. But what about those days when you don't feel like making anything? That is where this recipe steps in and saves the day! It has everyone asking for more, so try it out next time around or as an appetizer at Thanksgiving dinner!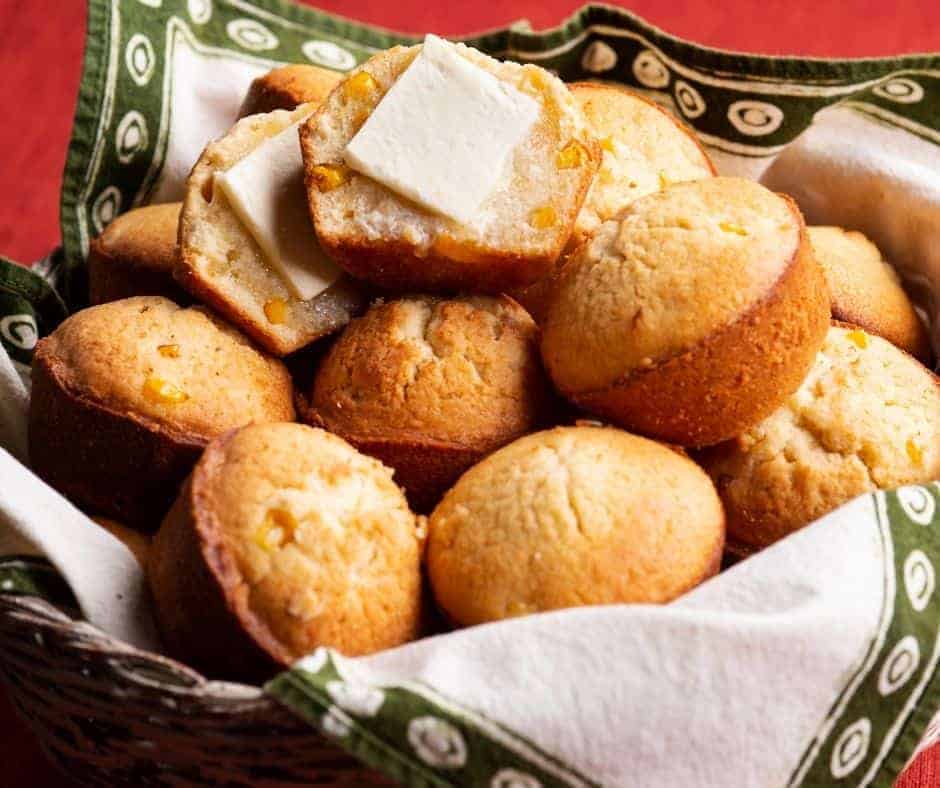 Air Fryer Cornbread Muffins: A cornbread muffin so good, you will think that the gods have sent them down from above. Air fried for a golden-brown crust and fluffy interior with just enough sweetness to please any palate!
I hope you enjoyed our 10 Air Fryer Cornbread Recipes That Are Perfect for Thanksgiving Dinner
Some Common Questions When Talking About Air Frying Cornbread:

WHAT CAN I SERVE WITH CORNBREAD?
Cornbread is a staple in Southern cooking. It's perfect for sopping up the juices of fried chicken, pulled pork, and macaroni and cheese dishes! But what else can you serve with cornbread? Here are some of our favorite recipes to enjoy with your freshly baked cornbread:
HOW DO I STORE CORNBREAD?
If you're like me, then you love cornbread. It's the perfect side to any meal and is great for breakfast too! But how do I store it?
I usually wrap it up in aluminum foil and stick it in the refrigerator until I'm ready to serve again. If you are going to store it for longer than a couple of days, wrap individual pieces tightly with plastic wrap or aluminum foil and place them into an airtight container or heavy-duty sealable bag.
HOW TO FREEZE CORNBREAD:
I love making a double batch of cornbread and then freeze some. This is a perfect solution if you want some homemade air fryer cornbread to go with a cup of chili during the winter months.
For best results, cut the cornbread into pieces and then wrap it individually. Then add them to a freezer bag. Frozen cornbread will last about 1 to 2 months—thaw overnight in the refrigerator before serving.
HOW CAN I REHEAT CORNBREAD?
I would either place it into the microwave or put it back into the air fryer basket and set the temperature to 320 degrees F, air fryer setting, and heat until warmed through.
WHAT PANS CAN I USE?
We all have hundreds of pans in our cabinets or pantry, but what is the perfect pan to bake cakes, brownies, or cornbread in the air fryer? The answer will surprise you, but once you invest in an excellent pan, you will see all of the differences in the world.
The air fryer works by circulating hot air around the pan, which will cause it to cook up perfectly. But if your pan is too thick, the hot air will never reach the middle, leaving it raw.
Some of my favorite pans, I have used over the years are: (affiliate link included)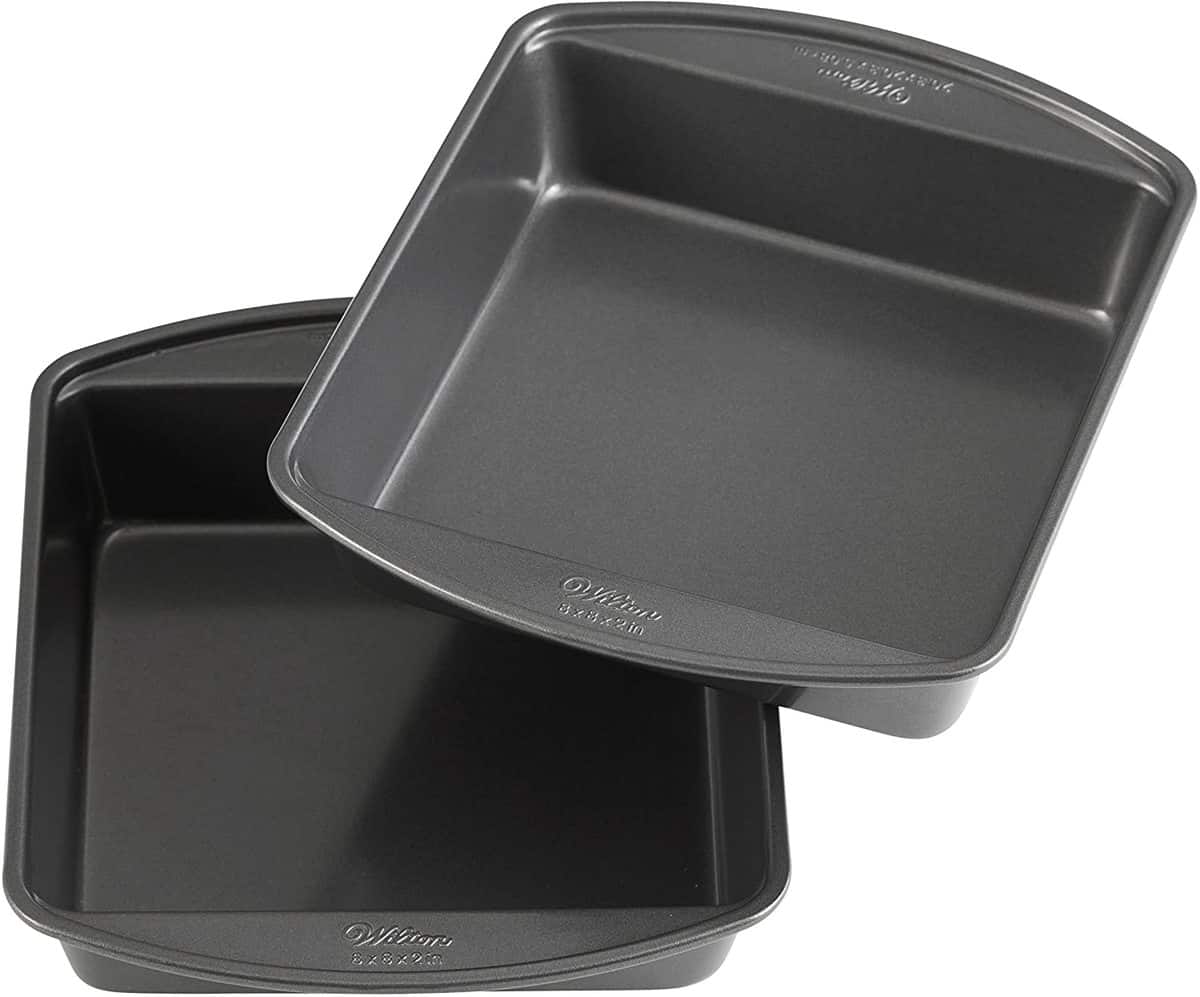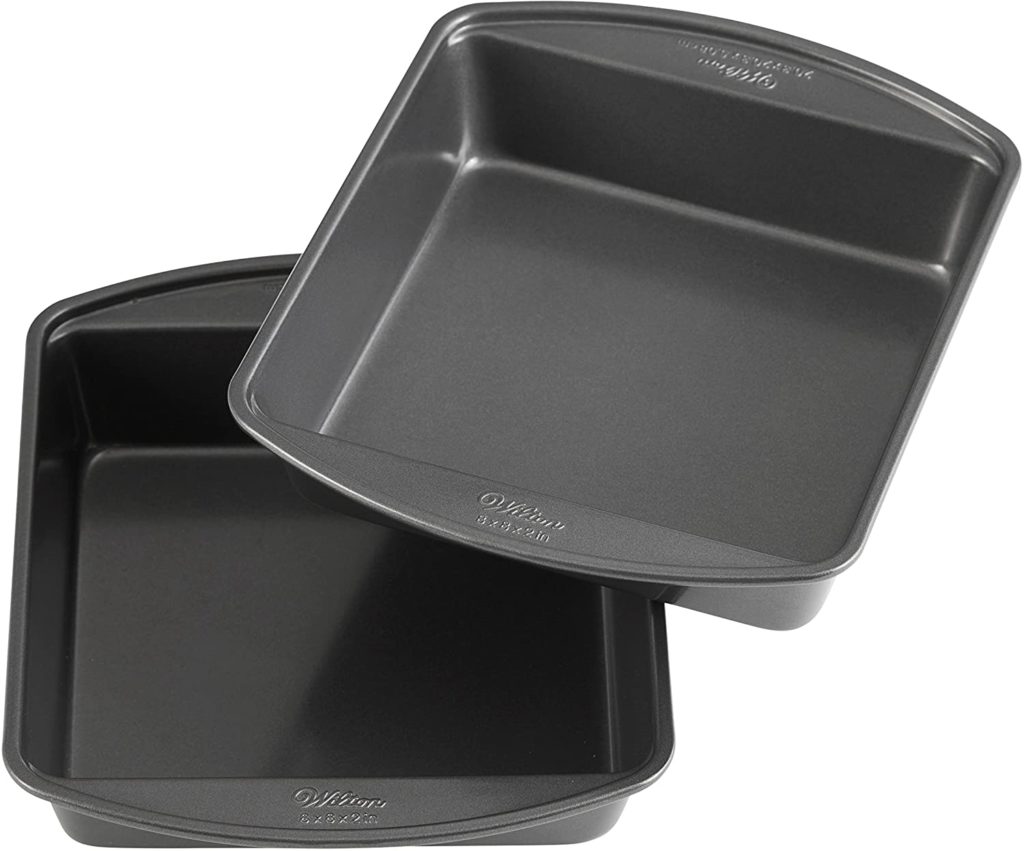 Wilton Perfect Results Premium Non-Stick 8-Inch Square Cake Pans, Set of 2, Steel Bakeware Set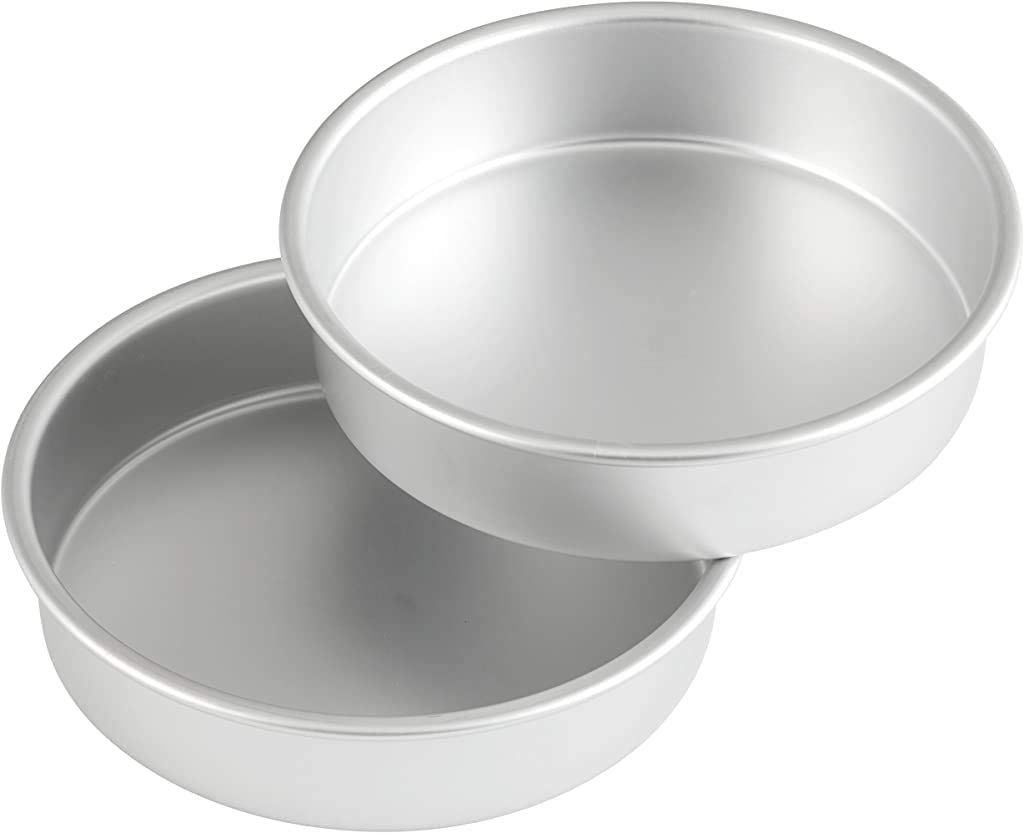 Wilton Aluminum Round Set, 8 x 2-Inch, 2-Pack Cake Pan Multipack, Assorted
Don't Forget To Pin, For Your Thanksgiving Planning & Menu!
10 Air Fryer Cornbread Recipes That Are Perfect for Thanksgiving Dinner